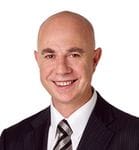 Dr John Ring
MBBS FRACP PhD
Dr John Ring is a procedural Gastroenterologist and Hepatologist.
John has been in clinical practice for over 30 years and has held senior positions at Flinders Medical Centre, Royal Melbourne Hospital and The Queen Elizabeth Hospital, UK.
He enjoys managing patients with all types of gastrointestinal problems including upper gastrointestinal problems such as heartburn and coeliac disease and lower gastrointestinal conditions such as colonic cancer screening, inflammatory bowel disease, IBS.
John's Liver interests are broad and include fatty liver, Hepatitis B and C.
He performs Gastroscopy and Colonoscopy at Hobson Healthcare in Werribee and Melbourne Private Hospital in Parkville.
Please see your GP to get a referral.