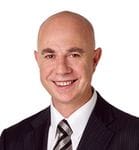 Dr John Ring
MBBS FRACP PhD
Dr Ring is a consulting physician,Hepatologist and procedural gastroenterologist. He received his gastroenterology training in Melbourne and Adelaide and post fellowship training in transplantation and liver medicine in Birmingham, UK.
He then returned to Australia to become the head of Hepatology and Medical Head of Liver Transplantation at Flinders Medical Centre in South Australia. He has now relocated back to Melbourne and is based at The Royal Melbourne Hospital, Dept of Gastroenterology and in private practices.
Dr Ring provides a consultation service for all gastroenterology and hepatology conditions and is also available for direct access colonoscopy and gastroscopy. He also performs capsule endoscopy and hydrogen/methaned breath testing for food intolerance.
Please make sure you have a current Referral from your Doctor.