Save Time and Book Online with HotDoc
Save time and book your next appointment with your usual GP online.
To book an appointment, download the HotDoc app using one of the links below, or head to our website and click here.
If you have any questions, please call one of our friendly staff on(03) 9749 2766.
---
We Now Send Appointment Reminders via SMS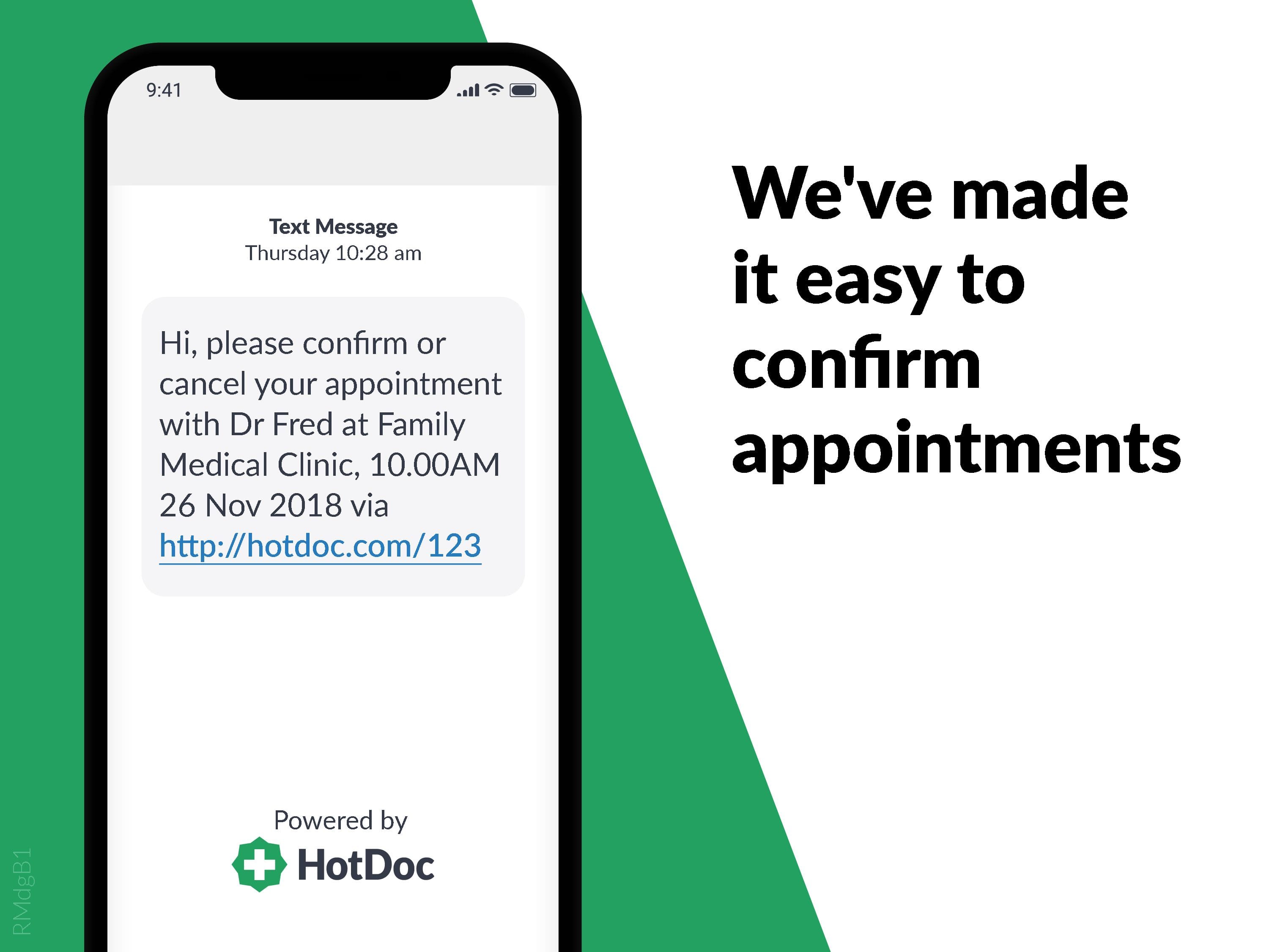 Our practice is excited to announce that we're now using HotDoc to send out appointment reminders via SMS. This method is a more secure and reliable way to remind patients about their upcoming appointments.
When you receive a reminder by SMS, there are two ways you can confirm or cancel your appointment:
Click on the secure link, and follow the instructions
Or simply reply 'YES' or 'NO' to the SMS
Please do not reply with anything aside from a 'YES' or a 'NO', otherwise, your reply might not be understood. Please also note that you do not need to phone us to confirm or cancel your appointment. If however, you prefer to speak to someone in person, feel free to phone us on (03) 9749 2766.
---