Welcome to Wyndham Health Care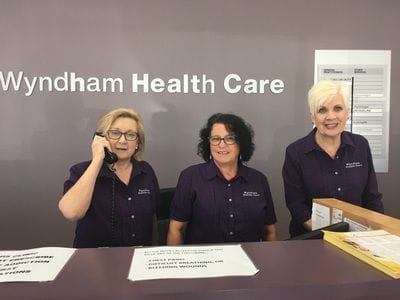 Wyndham Health Care offers our patients a variety of services and facilities to assist with their medical treatment. We strive to provide optimum treatment for all patients in a traditional family manner and place great importance on health promotion and disease prevention.
Wyndham Health Care is a large purpose built general practice located in Werribee in a very busy shopping precinct. A number of Allied Health staff support our doctors in treatment of patients as well as nursing staff.
View our Privacy Policy Here
FOR ALL AFTER HOURS CONSULT OVER THE PHONE - PLEASE CALL 0432 042 738.